Planner Profile:
Linda Edelman, President, Custom Tours, Inc.
By Amy L Charles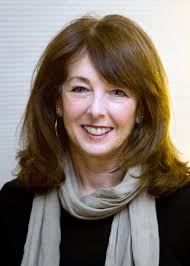 CREATE AND DISCOVER. Linda Edelman, CTIS, Custom Tours, Inc. president, began her career as a freelance step-on guide. Gaining proficient firsthand knowledge in the group travel industry provided her the ability to skillfully create unique itineraries, and to hire and train "amazing" guides. "I live it. I breathe it. It's innate. I'm passionate about providing folks with an amazing experience." Completing her CTIS certification in 2010 afforded Edelman even more industry knowledge, giving her more tools to effectively, successfully operate and grow her business.
A self-proclaimed "foodie," Edelman saw the culinary niche market evolving and took the opportunity to incorporate something she's passionate about into her business. "My receptive region, with so many farm-to-table experiences available, is a natural match." Her exclusive relationship with the New England Culinary Institute permits her to offer the Play with Your Food program—unique to New England and to North America. NECI is closed Mondays, allowing groups to cook with renowned chefs in professional kitchens. Afterward, they enjoy a meal of dishes they've prepared. Challenges, Edelman notes, change as the industry evolves. "I feel the Internet is an oxymoron, being our best friend and our biggest challenge." Travelers can and do check out every component of a tour online—and question the planner's choices. As travelers have so much information at their disposal, many feel they can do their own planning. "Smaller group size is a niche market right now.
Will it be mainstream? Fewer numbers mandate a higher price point; I'm not sure the industry can sustain this." Some companies offer small tours successfully, focusing on groups no larger than 15. Another challenge is updating the tour product, creating hands-on experiences at existing attractions to draw baby boomers and Generations X and Y into the group travel world. "These folks demand more options—not everyone doing the same thing at the same time. A receptive who has the local expertise, relationships with suppliers and know-how to coordinate is key to success." The same challenges are what excite Edelman most. "I love creating new hands-on experiences for clients. Travelers want to learn, experience, actively do—not just hear about it. As we say in Vermont, folks don't want to hear about how maple syrup is tapped, they want to tap the sugar maple tree themselves." It's challenging and exciting. Edelman loves creating and discovering new offerings in her receptive area. "It keeps me on my toes, networking with my suppliers, and on top of all that can be offered." Edelman benefits personally from her industry family—people she can count on for advice, friendship and support. The motor-coach industry and specifically the American Bus Association have helped her learn, grow, adapt and survive professionally during the challenges she's faced in the 21 years since she started her small receptive company. With experience comes lessons; with lessons comes the gift of being able to offer advice to newcomers. "This is a great industry. Learn, embrace and—most important—follow the Golden Rule, and you will be successful."
"Travelers watn to learn, experience, Actively do—not just hear about it." 10 GROUPS TODAY | JULY/AUGUST 2016
Categories : Uncategorized